One of my favorite aspects of an interior and also one of the fundamental elements of a well designed space has to be lighting. Although it can sometimes be forgotten as a behind the scenes player, illumination can make or break a room. One great way to bring the light touch to an area in your abode is by adding an attractive pendant. Take a look at these crown jewels we've used in clients' homes below!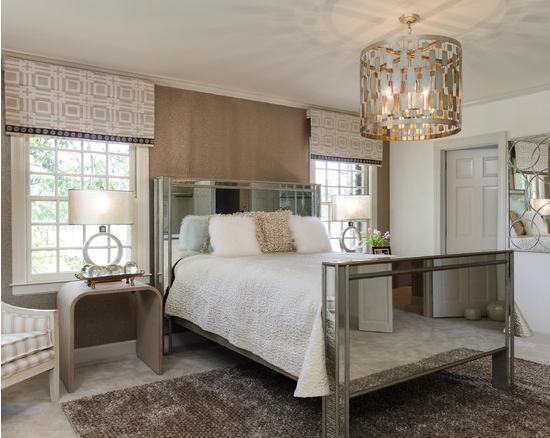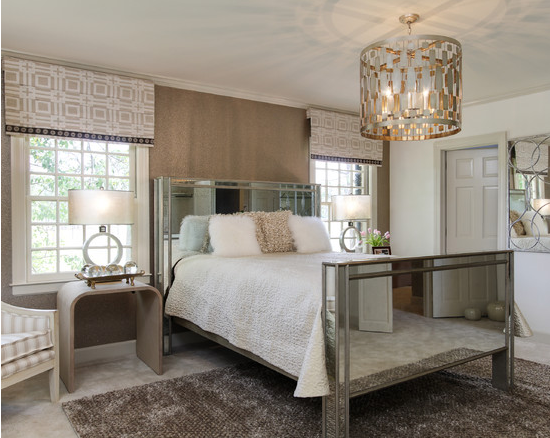 Not only does this pendant tie the elegance of this bedroom together, it creates beautiful, subtle shadows on the ceiling. This soft texture only serves to maximize the luxury of this glamorous retreat. Breakfast in bed? Yes, please!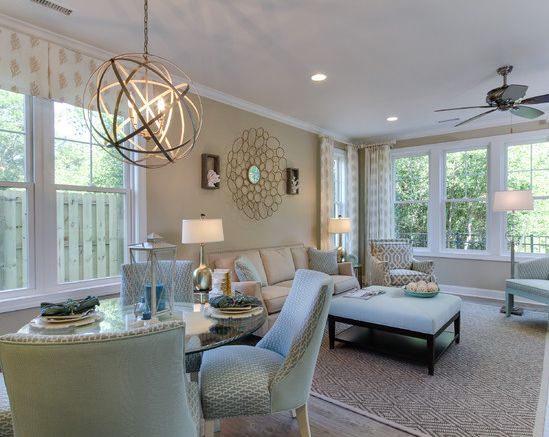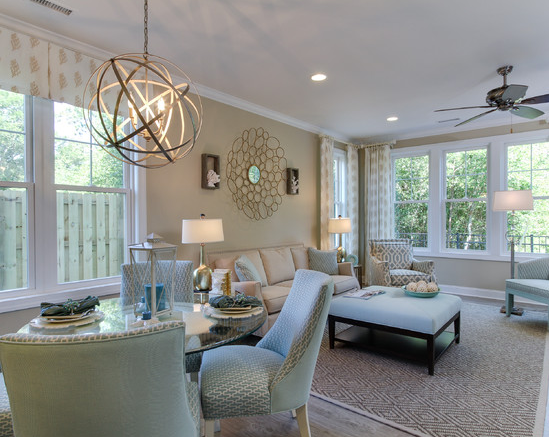 This fixture mixes old world charm with high end class. With this open floor plan, it also serves as an anchor for the breakfast setting below.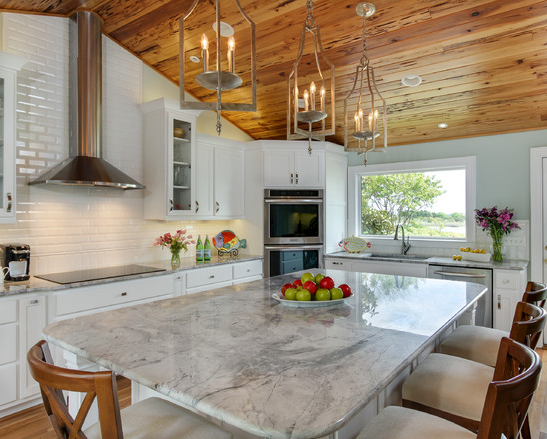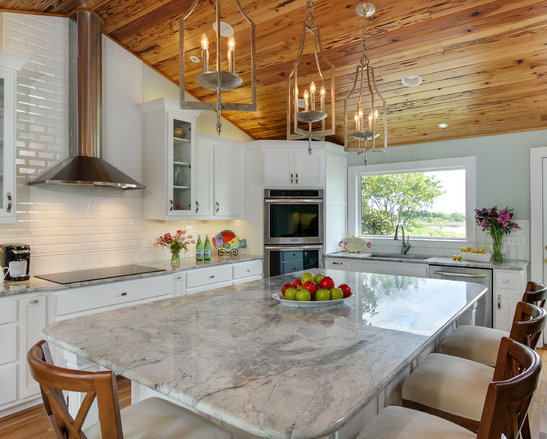 These charming pendants add a point of interest in this dreamy kitchen without overpowering the gorgeous water view from the window. Their height also helps direct the eyes upward to accentuate that great hardwood ceiling!
Whatever you taste may be, don't forget to look up for a little lighting love!
-Angela